At Lassithi Plateau, just two kilometers from our lovely guest houses, you will discover the small chapel dedicated to Agia Pelagia hidden in the lush vegetation.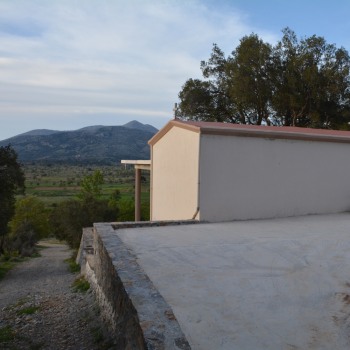 According to historical sources, the Venetians offered the plain of the Lassithi Plateau to refugees from the Peloponnese in order to cultivate the lands and not to go to the Turks. Among the refugees who took land were the nuns Palandia and Theoclitis. The first one founded the monastery of Panagia Kroustalenia, while the latter founded Agia Pelagia in a very close distance.
The Holy Temple of Agia Pelagia has been in operation for a while. The temple has been completely renovated today, preserving intact the particular features of the old temple, such as the bell made of a bomb.
Agia Pelagia celebrates on May 4, while the residents organize a feast with music and dancing in the church courtyard.