Close to the villages of Marmaketo and Mesa Lassithi, nearby to our guesthouses, is located the small church of Saint Nektarios.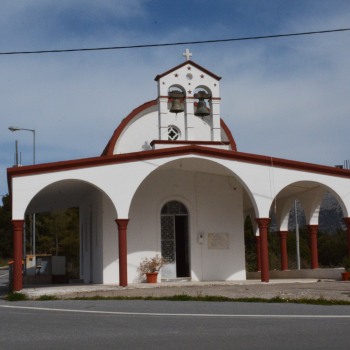 The church of Saint Nektarios with the red columns was erected around 1969 at the initiative of the Abbot of the Monastery of Crystallenia. Dedicated to the work of Saint Nektarios, it celebrates on 9 of November. Saint Nektarios is considered to be a contemporary saint of the Eastern Orthodox Church, who is believed to have performed miracles while still alive.
The Church of Saint Nektarios follows the architecture of most of the churches in the area. In addition to the contrast of white and red in the church shell, there are interesting drawings on the doors and windows.
If you decide to visit the church of Agios Nektarios, prefer walking, as it is only 500 meters from Vasilikata. During your hiking, you will meet the river of Hague, as well as the beautiful Krystalllenia Monastery.